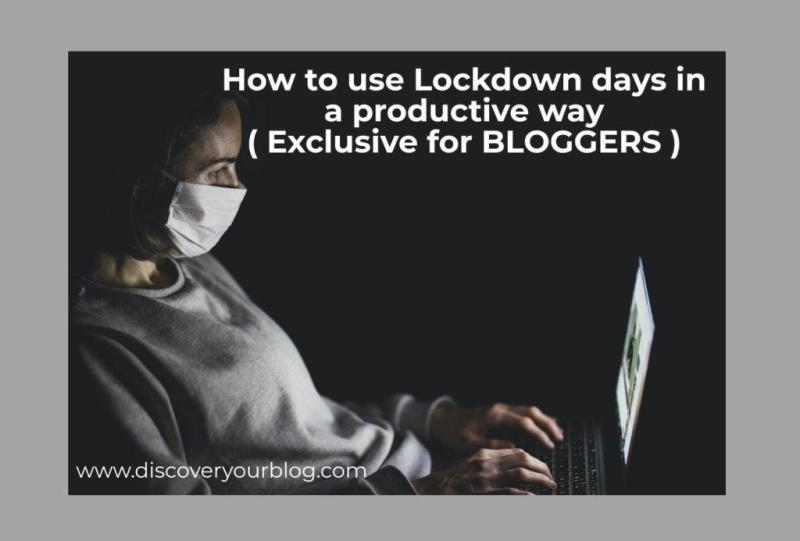 The situation arises in the global economy due to the novel coronavirus (CoVID- 19 ), which is a frightening one. For government and citizens. More countries declare a lockdown to call battle against a fast-spreading pandemic disease. Many countries declared the lockdown and quarantine in this condition. So people can connect others only through the internet and they spend more time in online mediums. Govt. also ensures the breakdown should not occur for these essential services, so measures taken prior by discussing with ISPs. In this article you will get how to use lockdown days in a productive way?
Now check how this situation is fruitful to bloggers or other online business developers.
What is today's change in traffic, we can see in more detailed outline.
According to the Cloudflare survey, they agreed on the tremendous increase in internet traffic for specifically ,where more data consumed.
The areas can be listed here.
Social media platforms
Online video streaming sites and apps
News channels
Paid/free movie streaming platform
Video conferencing
Work from the home platform for monitoring the performance
Online education
Other niches websites
E-commerce
Online gaming platforms
Read More :- How to start a blog in easy steps ?
Coming for how bloggers or other promoters can their piece of cake, within the list. Everyone talking about traffic enhancement programs, books, tutorials, etc in the past time. Time constraint working people are now at home, sufficient to get time to watch them around, what is happening now.
So how can we apply our strategy to connect these people for future promotion?
How to use lockdown days in a productive way?
The methods to be applied in all our social media connections for your targeted audience. More spending your time, more you will get results within these connections. The same can be useful for our business page promotion. More users are still intact in social media and have enough time to grab the content. I am sure this already started some companies internally to ensure the growth in their business. The connection can be used in the future.
The listed activities should contain more sophisticated action from brand makers.
1.Priority for the Audience
By putting in mind that, the audience can do everything to your brand. So prioritize their needs, by considering today's scenario and take appropriate measures to the folks.
2. Needs more interactive session with the audience
Already everyone is somewhere online and why don't we think of getting interacted with each other. Some of the ideas put forwards and make them some challenge activities, so far we get some freshness.
3. Delivering quality contents
People's needs never ends on any crisis. But the choosing products differ according to their purchasing power. That's the visionary marketers doing so far to identify the requirements on those platforms. Where ever consumers seeing good quality content, they stick on with the regime they got. Put this vital info in mind before posting anything.
4. Be researching on your upcoming subjects.
Classify the products or service, which needs to be upgraded or can be delivered during these days by market research. Now people are not in materialistic in mind or govt not allowing to be purchase from here and there. So all researching activities to be done before posting your article also.
5. Re-evaluate your webpage design or update any flaws found
Website design changes for better reachability to be considered within this time period. Everyone has enough time to spend the quality checks themselves. Be creative for your web design also.
6. Conduct a survey on your previous product or upcoming.
It is great time for the detailed survey, that you can conduct through online platforms. If any special suggestion you got, then think to modification in the product.
7. Keyword analysis
More accurate and object-oriented action required in this time period. Take time to get a detailed report on the keywords.
8. Launch any Book or online product
Utilize the online platform for launching a new book or any online product. If already ignored persons may consider buying this time.
The content quality enhancement and delivering the number of content to be uploaded in social media or such platforms also an important factor.
People are now finding their ideal books online to kill the time, then why shouldn't we drive people towards our page.
Still worthy right?