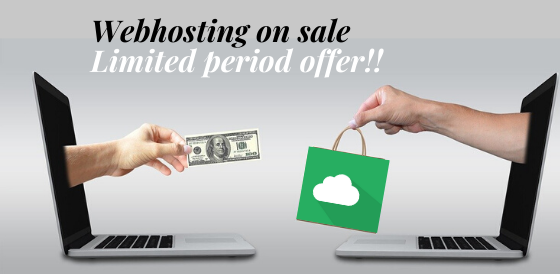 ---
Hello friend,
I want to know are you a beginner, I mean the first time you are trying to purchase the hosting?
"Then definitely should evaluate your purchase by considering the 13 important things to remember before purchase a web host.
Yes! I am very sure that you are so confused about these hosting hype around you. I have carefully prepared the below 13 tips to put in your mind before purchasing the hosting.
If you are new to blogging, you are looking for how to launch a blog read here.
How to choose a web hosting service?
There is a lot to think about before purchasing the WebHost. The demand for the websites is ever-growing and still the requirement is high.
Unfortunately, many hosting providers hide their terms and conditions on websites, you can get the details only after paying or after stopping their service. I have heard such experiences from famous bloggers.
New to webhosting? Take a look here What is webhosting with images?
Brainstorm the requirements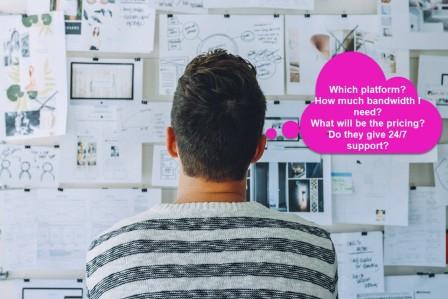 The best web hosting will depend on their specific needs, like William's need for Woo-commerce and Andriya for blogs with low cost. Here as per the scenario the requirement is different as the selection is also different.
Another webmaster needs WordPress to be hosted, wherein the hosting from BlueHost, SiteGround, Hostgator can be used. These providers have good user ratings for these types of hosting. For E-commerce the hosting should support the and the bandwidth requirement would be high.
Now sit down somewhere in a calm place and note down the requirements.
Now the mind is saying the exact requirement, Right?
Yes!
You should answer the below questions. I am supporting with the possible answers also.
 1.What kind of website is yours and on which platform you are preparing?
Answer Example :E-commerce site in WordPress, Blog in WordPress, Website in PHP or HTML, Website in Free platforms
2.Coding language other than WordPress  
Answer:- HTML, CSS, PHP)
3. Do you have a price constraint? 
The answer will be – Yes , I prefer low budget Hosting or No – I will see the price and features first. If great features are getting in high value no problem.
4.Are you bothered about Technical support? 
Answer – Yes or No
5.How many websites will you host?
Answer- Only 1 or More than
6. How much traffic do you expect in a month?
Beginner – Don't know the traffic
Experienced person – I am a well established blogger and traffic I am expecting higher. (Here bandwidth matters for this user)
7.An additional feature for your site such as SSL, Mail Account with mail hosting, is required or not ?
SSL is mandatory for securing your websites. Less secure websites are not recommended by Google. Happily we can say that all hosting companies are giving free SSL certificates. So you need to worry about that.
Email ID and Email Hosting- The webmail feature is available with web hosting companies.
Now you have clarity in your requirements, Now move to the next crucial points for purchasing the best web hosting services.
"Free domain" attracting headlines
Have you ever noticed the providers are giving the free domain advertisements?
The free word definitely catches your mind. However they will provide something else, that should check before you buy the domain.
Main things to find out.
Are they providing a domain that is owned by you?
The domain is top-level domain or somewhat .shop, .xyz, .io, .me etc
Benefits of .com domain
.com seems authoritative
.com trustworthy
Easy to memorize
Most popular sites if they are in .net and still own .com due to these reasons.
Are they providing subdomains for your site
Subdomains such as mydemosite.wordpress.com, mydemosite.blogger.com
The WordPress and blogger giving free sites but under their domain only. The main disadvantage is if you do any SEO works on the site, the score will get for the main domain.
If you have price limitations then go for free sites.
If you choose a free site like your site.shop, then check the period of the domain, in which they included the free plan. I have noticed most of the providers giving 1year domain names.
Hardware and performance ( RAM, Hard disk, bandwidth)
While you purchase the computer for your personal use, what will you consider first?
You will say I need a fast computer or specifically these much of RAM, the processor should be this generation, HDD will be SSD, graphics card this much what else. I know each and every aspect of performance matters. The same is in the selection of smartphones.
As per me, I need a high-performance machine and mobile. The performance is the computing power of any computers. Usually servers are having more computing power, but here money matters everything. So if you are giving $100 and not getting enough RAM and Enough CPU core, what will be the use.
People are looking forward to the performance, so what happened is, the web hosting providers are concentrated in high-performance servers with lower budgets.
Sounds Good, Right?
Even the free plan contains an SSD Hard Disk embedded with the servers.
SSD Hard Disk – Solid State Disk – This is faster than traditional HDD.
So SSD is common, no need to worry about that. Then calculate how much your site will utilize the disk space.
If you are a beginner 10GB is the starting SSD space, which is enough for a startup. But for E-commerce site owners should go beyond this limit, maybe select unmetered SSD spec.
There is a term Bandwidth. Have you noticed that?
Bandwidth means the amount of data transferring to or from the website, which is monitored as a monthly visitor range.
If your visitors count nearly 10k then, the below plans will raise the grievance from customers. Especially the bandwidth mostly matters, who is established or managing the E-commerce site.
Why I am saying the experience because they know how to draw the traffic towards their site. They mastered the SEO works and SERP. So beginners always are careful before jumping into the hosting market.
Other things to be put in your mind
"Operating system – Linux is more secure than windows it's debatable topic"
Control panel – Your website controlling interface with one-touch devices will get and a place for changing plans or asking for support, installing software, access website data, FTP,SSH connection, EMail ID management.
Applications – The CMS softwares
Database – MySql is common in hostings
Hosting plan
The above said performance will affect your hosting plans.
There are several types of hosting available
Shared hosting
VPS hosting
Cloud hosting
Dedicated server hosting
WordPress hosting
Read a detailed comparison here. 
Price range
There are some hidden things that can be found if a hosting provider is attracting you with a low price. You should compromise Disk space, Bandwidth, RAM, CPU.
If you are a beginner, looking for scalability only after one or 2 years, then go for a medium budget where scalability offers.
Uptime
Uptime is another key criterion while purchasing server space. It is the time measured when the server is Up. Almost all of them provide 99.9% uptime.
Can you imagine why it is so important? Globally we measured the time with money. Somehow we say that time is money. If your E-commerce site is 1M users are visiting during festive season. Assume your site is gone for 10 minutes. What will be the result? Yes a billion-dollar loss and which will be in competitor's pocket.
So the working time of a server is crucial, although a computing device may fail some times.
It is not a single machine to work with. It is clustered of machines, which is configured as redundantly.
Security
The security is another point to be remember while purchasing the webhosting service.
If a provider is selling you space in a reasonable amount, High speed, Uptime is nearly 100% and unlimited bandwidth.
Unfortunately, the server hacked, what will be the use of the above term?
Yes, security is in the top list, but I had inserted in the downside of the article, why?
Because almost all companies have top-class security at their end. Some of the simple services like Domain name Privacy and additional spam filters are costs below $2. So my point is that, if seeing a plan against protection is not enough then go for additional package purchase.
Along with the security discussion I am including the below points for taking care before purchase.
Firewalls
Spam Filter
DDoS Protection
Virus Protection
Security Protection
SSL Security Certificate
Domain Name Privacy
Your site doesn't go dark if there is a security breach. That's my key point.
Backup and restore with disaster management
Companies are charging for automatic backup daily for basic plans. Before understanding their backup plan and also ask them can you manually take backup and restore. Backup is crucial because if you have done any changes either in codes, theme, DB, then the site's functionalities will not be retrievable. Then you have you back in handy and should be easily restorable.
According to google these broken links or error webpages are not tolerable. So be carefull to secure your hardwork periodically, if hosting provider is giving you automatic backup that is great for you.
Other wise please ensure to get a plugin or manual back from hosting provider control panel itself.
This tip is very important while purchasing the webhosting.
SSL and Email account
If you are planning an authenticated site-building or making the webpage as a brand then definitely you need SSL and official mail ID. So basic plans are always providing free SSL certificates. But we have to configure it before the site goes live.
Official Mail ID is for sending newsletters, online product sending, QA with customers, etc.
You are not interacting with your customers then do not focus on mail id. If the provider is offering with your plan then opt it.
Utilize all the aspects during the money-back guarantee time
You are at a point of purchasing the hosting. Happily I can say that I use 30 days of time wisely. Yes! I mean it. They are giving you 30 days' time and still not using their support for better understandings, use of the server space, and all functionalities.
Always remember testing their customer support. Quality support means the headache is gone.
Read the Terms of Service
The terms of service contain everything which is not present on the home page. I know their terms of service contain some of the hidden service charges or other terms that will affect your returns while discontinuing the whole service.
Customer Support
I value this point mostly in every field. We can check how they provide support to the customer even if they have no sufficient knowledge of hosting. Proper maintaining the communication channel between the customer and the firm is another key point in the growth.
The support included Chat, E-mail, Telephone, etc. If you are demanding the expert interaction for your site codings, they suggest supporting vendors.
Rate the customer service by notifying them of your problems, and ensure 24/7 support available.
Upgrade and service disconnection
The website will never be the same as when you started because your hard work will pay off after a couple of years. I am talking for beginners sorry.
Everything will change eventually your site identity, your audience, your followers, your marketing strategy, your site have more and more content. So there is room for upgrading. Now you are required more bandwidth, HDD space, Computing power, etc.
The process should be easy and not affect your current viewers and site health. If you are not satisfied with the service of the company then you have to change the provider and the migration should be easy with other vendors.
So considering all the points, purchase the plans.
Think Ahead: Choose a Host With Which You Can Grow.
My final observation in the hosting purchase tips ends with the point "Think Ahead: Choose a Host With Which You Can Grow."
Yes My Dear Friend, You are purchasing because you are listening to my voice or any other reviews you had read. We have to overthink that, today I will have 1000 visitors during the startup. It may increase up to 10k.
That time you are a busy person, during this quality time you are running for upgrading plans, and or changing the provider migration is on the way. It is down for a while. All the activities should be done without affecting the customer interaction. If your site is down then they will go for another site for reading or purchasing items.
I hope you will consider the above points before choosing the right web hosting service. I am giving the latest plan for each provider so that you can relate them to the mentioned points.
These are the 13 important things to remember before buying web hosting.
There are several hosting providers there.
Which is the fast web hosting provider?
Please see the list of hosting providers. Choose by yourself.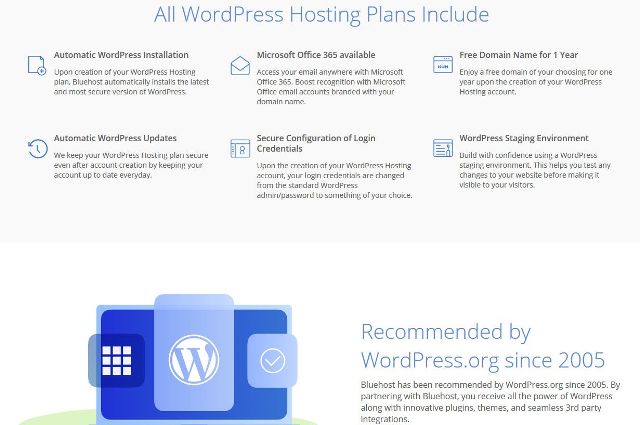 Pros
Uptime Offers 99.99%
Speed 405 ms
WordPress installation in a single click
Beginner-friendly
Free domain and site builder (1-year domain)
24/7 support ( chat and phone)
Officially recommended by wordpress.org
Free email and SSL
30-day money back
Cons
Longer plans you will get more discounts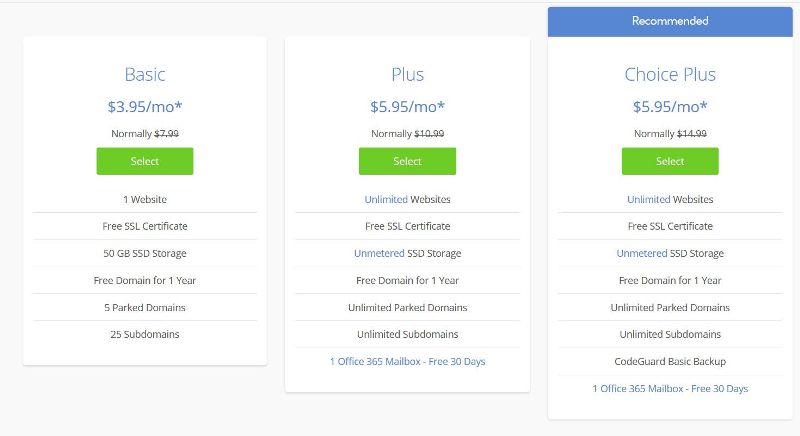 Pros
Uptime Offers 99.99%
Loading speed 399ms
Free site transfer
Unlimited bandwidth and storage
Email accounts unlimited
SSL free
Free domain
Cons
Renewal cost higher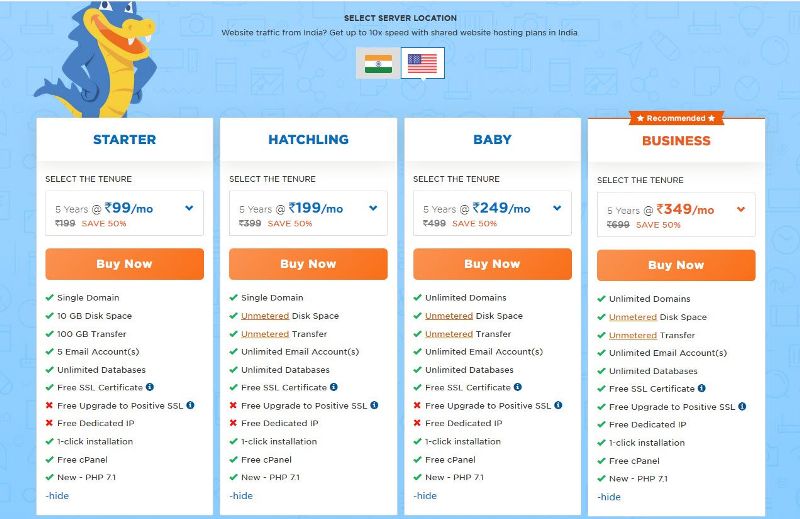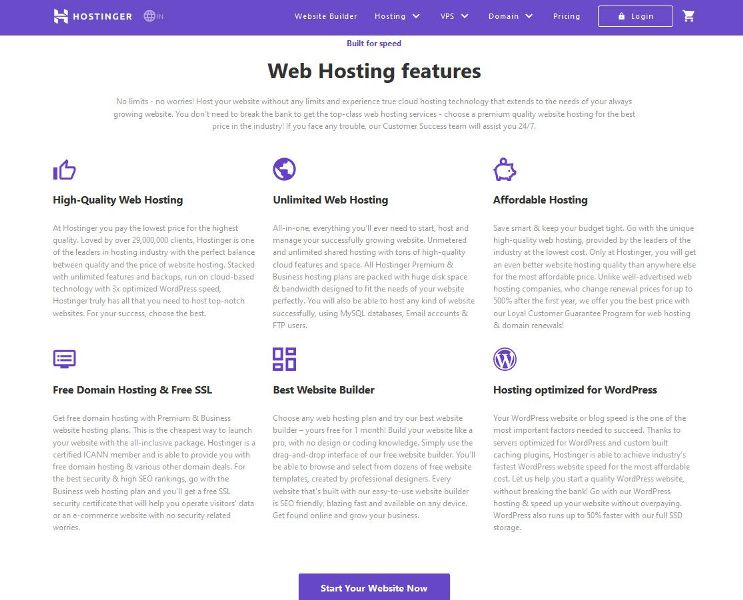 Pros
Load time 350 ms
Very Cheap pricing ( starts with $0.99/mo)
24/7 support
Free SSL
99.99% uptime guarantee
Free 1 mail for a basic plan
Cons
No free for domain
The basic plan having the bandwidth restriction
No telephonic support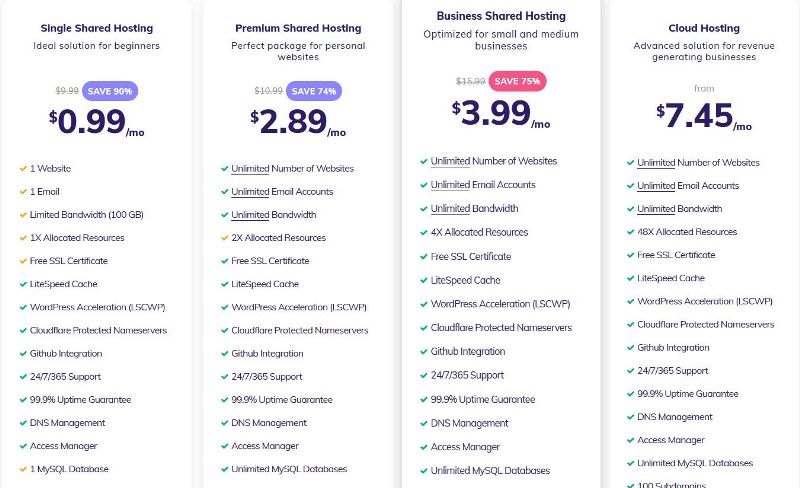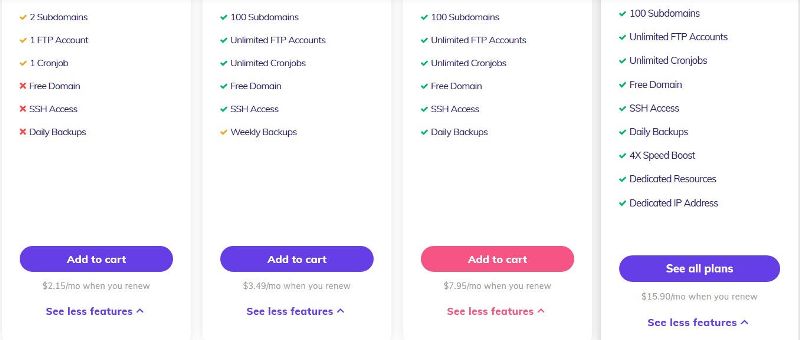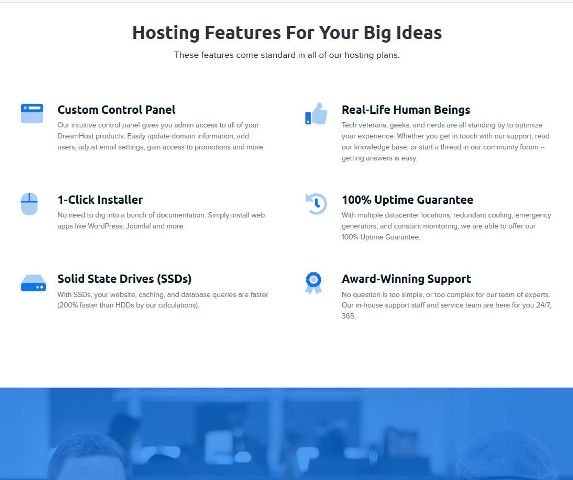 Pros
Load time 648 ms
Free domain included
Unmetered Bandwidth
SSL free
Preinstalled WordPress
Cons
Uptime 99.94%
CPanel not available
No email Id for the basic plan
97 days refund policy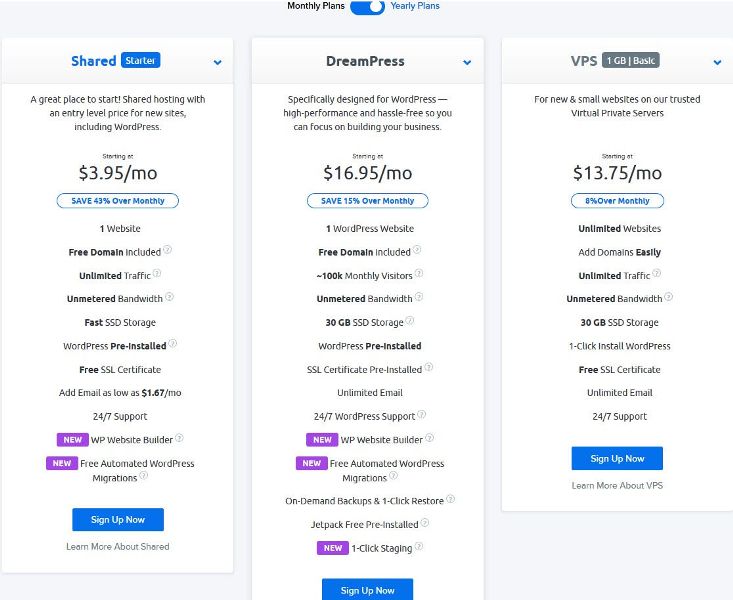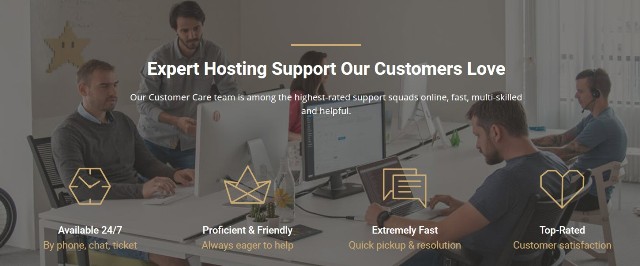 Pros
Loading time 673ms
Uptime 99.99%
24/7 support
Unlimited Bandwidth
Easy WordPress installation
Free SSL
Daily backup
Free email
Free CDN
Unlimited database
Cons
Lack of cheap plans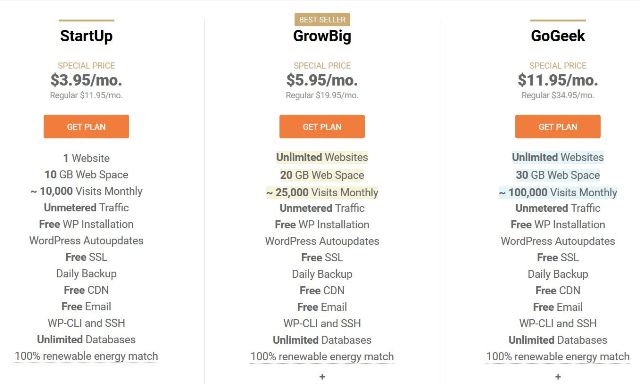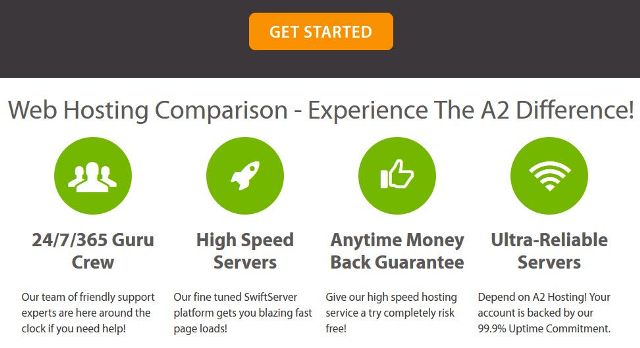 Pros
Fastest load time – 317 ms
Optimized for WordPress
100GB storage at $2.99
Free SSL
Free CDN
Cons
Uptime 99.93%
Renewal cost higher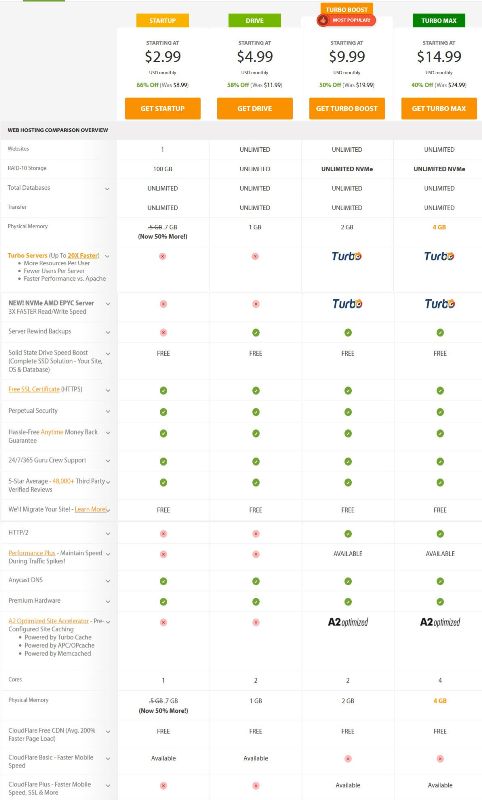 Spread love by sharing this article in social media!! 🙂
Subscribe for our latest Newsletters