When it comes to building a personal brand, many authors see anonymous blogging platforms as the best way to do it. However, your identity is still linked with the material that you publish online, even if you try to keep your identity private as a blogger.
You may write anonymously online to express your full potential as a writer. Unfortunately, some individuals prefer to keep their identity hidden behind the computer. Things you publish on social media might influence your personal life in an increasingly heated political climate. Major social media sites like Facebook have lost their allure where people go to air their most private thoughts.
Many bloggers are turning to anonymous blogging sites in the face of an increasingly divisive political climate and social media businesses' open invasion of privacy. While some bloggers are content with just taking precautions to protect their privacy as bloggers, others are on the lookout for the finest blogging platforms that promise to keep their identities hidden.
The following is a list of the top 5 anonymous writing platforms.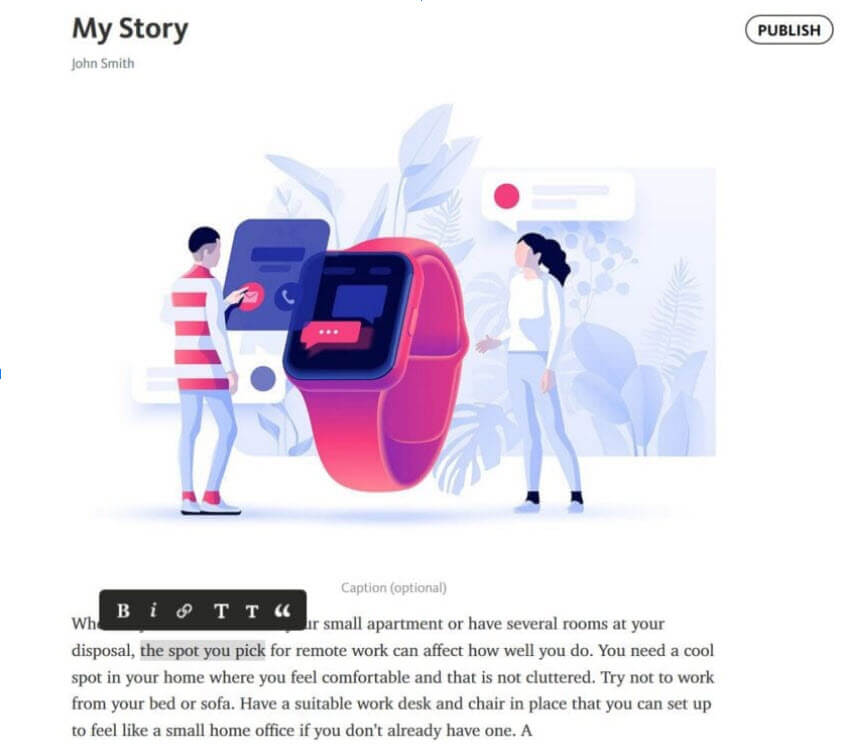 Telegraph is Telegram's anonymous blogging site in addition to a chat service. The Telegram allows people to write quickly and anonymously without registering an account or logging in using social media.
The app looks and functions very much like Medium in terms of design. Indeed, the post editor's built-in toolbar looks quite similar.
Multiple photos and videos from YouTube and Vimeo may be used, as well as social media snippets from networks like Facebook and Twitter, in your posts.
When you click "publish," your work is immediately available for viewing by the public. On social media, you may share posts, but Telegram's Instant View layout, akin to Facebook's Instant Articles function, is meant to perform best.
The advantages of the Telegraph, such as its speed and simplicity, are not without drawbacks. For example, if you mistakenly erase the link to your published article, there is no user history for you to look up.

Pros:
Immediately after pressing "publish," the article is out in the world.
Sharing posts on social media is possible.
Cons:
There is no way to track who deleted a link from a previously published post by mistake.

If you're a writer who doesn't want to deal with the hassles of creating and distributing your material, Write.as is the anonymous blogging site for you! Easy-to-use features and tools encourage the fundamental act of writing.
In addition to brief blog posts and thorough reports, users can write using their names or by creating a profile. Writing may be kept private on Write.as for the author, or it can be made public and shared with others.
The company's mission is to make digital expression available to everyone and improve online privacy to foster and safeguard cooperation and innovation. The company also adheres to a strict code of ethics.
No one should have to pay a hefty fee to publish their work on a reliable and effective writing platform that attracts a large and engaged audience which makes this anonymous blogging platform free for writers. Therefore, this digital tool was designed to promote writing ecosystems to live and expand.

There are no sign-ups required:
That Write.as does not need a sign-up and hence personal information is one of its most excellent features. You may now write and share notes or blogs without revealing your email address or identity. In addition, the program does not record your IP address, making it completely anonymous.
Blogs that are only accessible to the holder:
Blogs on the platform are private by default and are not immediately indexed. You have the option to share and index your blogs if you like, but you are under no need to do so if maintaining your privacy is a priority. Write.as has nailed a unique feature with its ability to let you decide how private your data is. Using this unique digital tool, you can ensure that your personal information is safe and secure. If you don't want Write.as to keep your material, you may export it at any moment.
Ad-free:
Ads cluttering a blog post or article is the worst thing that can happen to a reader or writer. Write.as is a clean, ad-free layout to keep you focused on your writing and your audience focused on what you have to say. As a result of this feature's lack of interruptions, it's an exceptionally effective publishing tool.
Pricing plan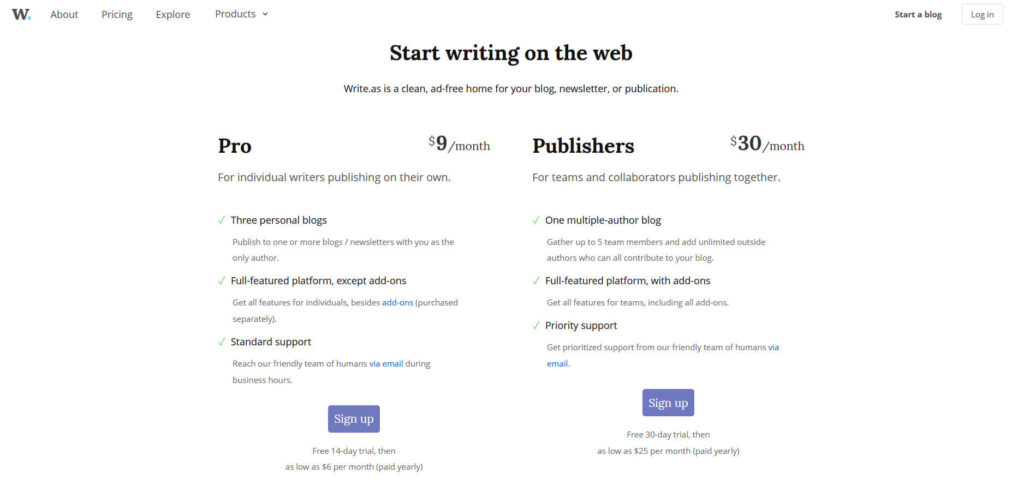 Pros:
There's no need for a confirmation email.
Your write.as username might be hidden while you post anonymously.
Cons:
Its text-editing features are relatively limited.
In addition, uploading videos, pictures, or other files is prohibited.
Top anonymous blogging platforms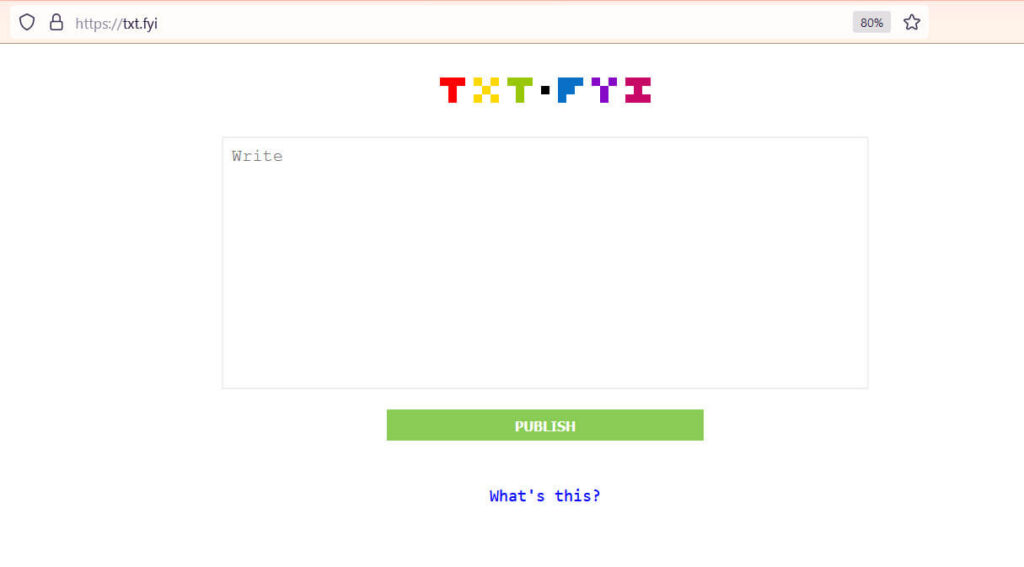 That's what TXT.FYI is all about, an anonymous blogging platform free for writers . You won't find any tracking, ad-tech, web fonts or analytics or javascript or databases.
This static hypertext is perfect for short tales, tweets that aren't relatively short enough, adventures, and whatever else your numbers station or internet dead drop may need. So, screaming into the abyss here, you may be sure that TXT.FYI will preserve the shape of your voice forever.
Txt.fyi is created by Rob Beschizza, who is the writer and editor at Boing Boing. The interface won't amaze you much, because it is made as simple as possible, consisting of a text box and a publish button. Yes! that's it.
There are some style commands by which you can arrange the article more immersive.

Use basic Markdown to format posts: #header, bold, italic, code, >quote, and hyperlinks in the format [link] (http://example.com).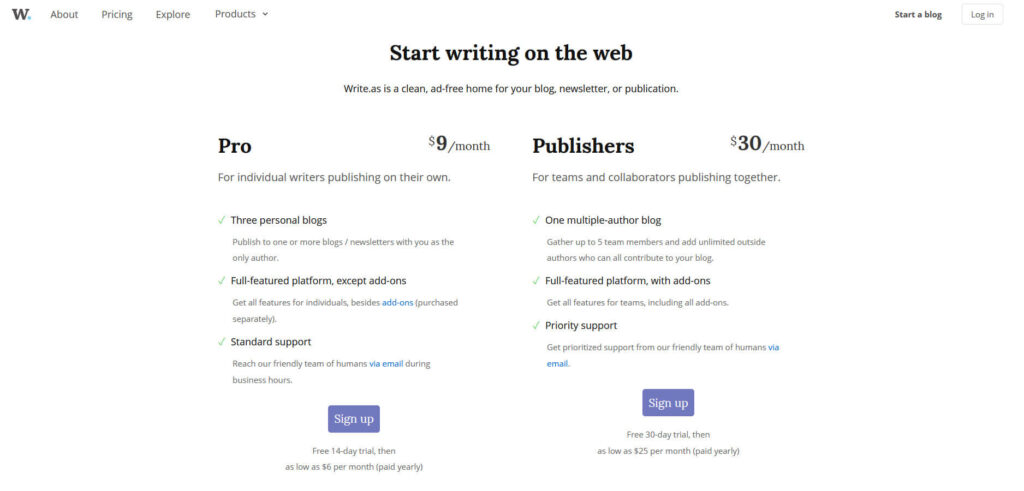 Pros:
There are no fluffs or unnecessary details here.
Even if you're shouting into nothingness, your voice will be heard.
Cons:
To discover a new posting, the author must link to it somewhere else.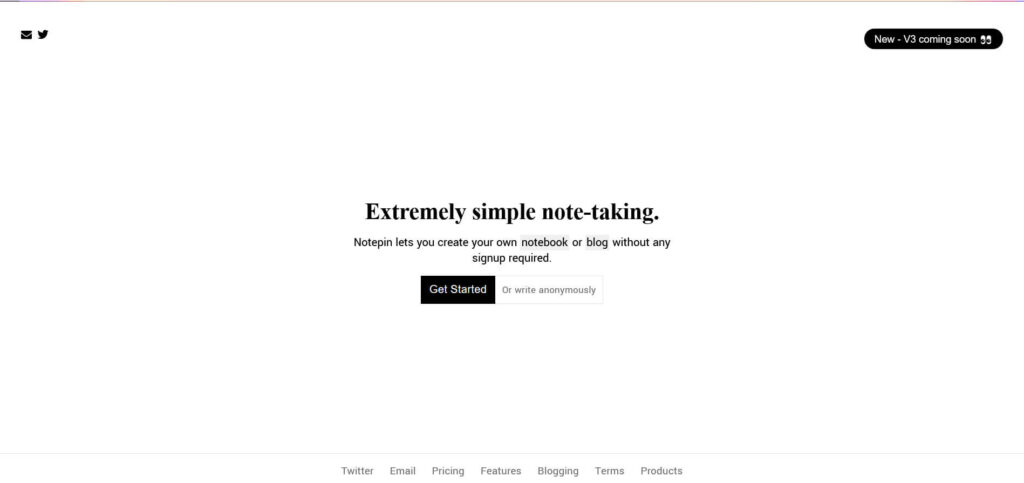 Notepin is an anonymous blogging platform free for writers and allows users to post anonymously. So even without registering, you may have a single URL where you can find all your postings.
Additionally, a custom domain and a blog with a Google Analytics connection are also available, selecting themes. However, these last capabilities are only available with the company's premium subscription. It's worth noting that the premium plans also provide additional benefits:
An email subscription feature allows your blog's visitors to sign up and get email notifications whenever you upload new content.
Using a custom domain and SSL support, you may connect your domain to your website.
You may customize a blog post's search engine optimization (SEO) to alter how it appears in search results.
Individual entries or even your whole blog may be password-protected.
Integrate Google Analytics into your blog to keep tabs on how many people visit it.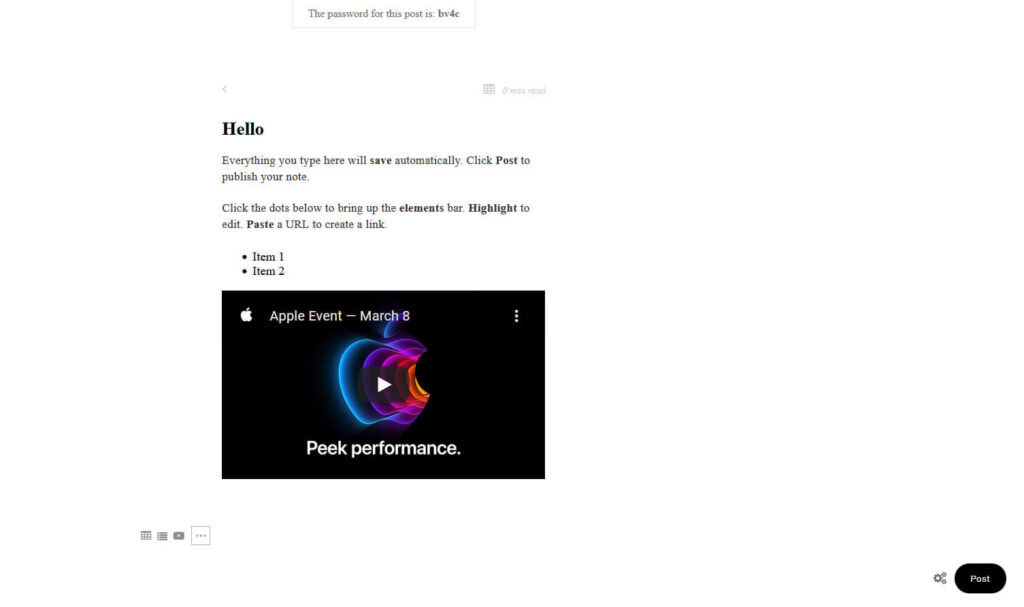 Pricing plan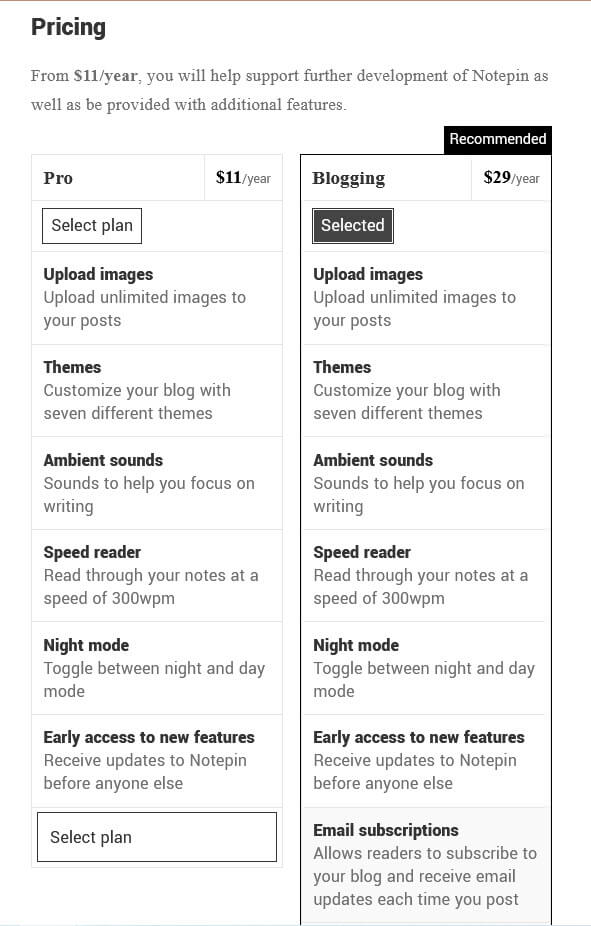 Pros:
There isn't any need to sign in.
Allows you to add photos to your blog posts.
Do not show up in Google search results.
Cons:
A barrier prevents you from accessing premium features on your site.

We've covered a wide range of privacy and blogger-friendly features in this post, but there's no substitute for a well-designed WordPress site. WordPress is the best choice if you want your anonymous writing blog entries to appear in Google search results since the others don't have the most successful anonymous blogs. And the sheer quantity of helpful plugins, notably for SEO, makes it a superior blogging platform all around.
What if you could have all of the benefits of a WordPress blog without sacrificing your privacy? " A few hurdles will have to be cleared, but it is conceivable.
To sign up for an account on WordPress, you must have a working email address.
To access premium features, you'll need to create a payment method, which essentially comprises your privacy. Thanks to my experiments, WordPress does not seem to exclude temporary email providers like temp-mail. Getting one up and running might be a bit of a challenge.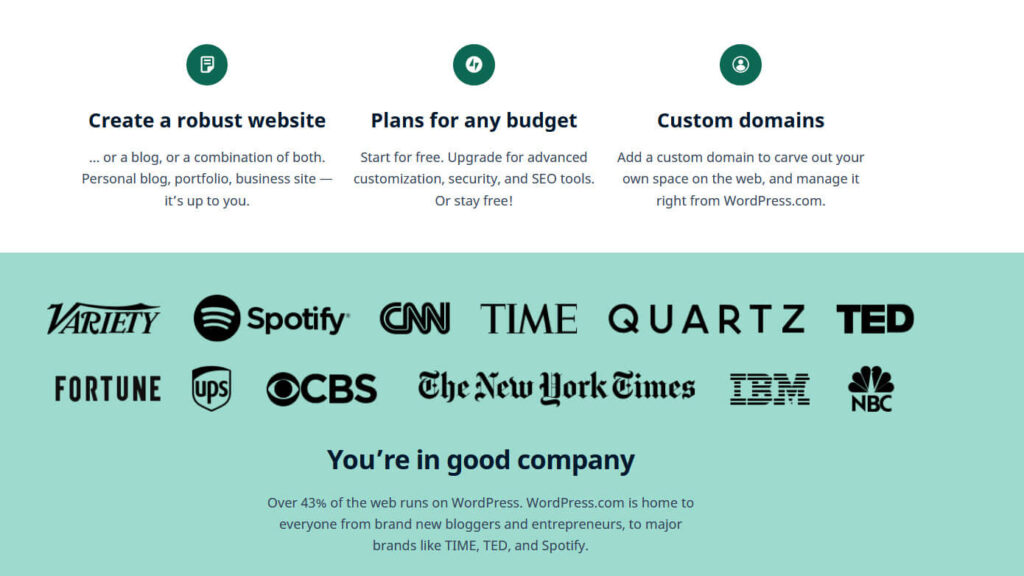 You may use a temporary email address or a service like protonmail in place of a Gmail ID to access WordPress anonymously. A domain (like example.com) and a hosting web service are the next steps in the process. Finally, you must use a proxy name and pay anonymously with bitcoins or other cryptocurrencies to protect your identity.
Using a who.is database, anybody can search and find out who's paying for it, as well as the person's name and location.
This narrows the scope of your potential audience to those who have come to your URL via some other method (such as you link to it). However, Google indexes WordPress blogs. As a result, more people will find your WordPress site, even if it is anonymous.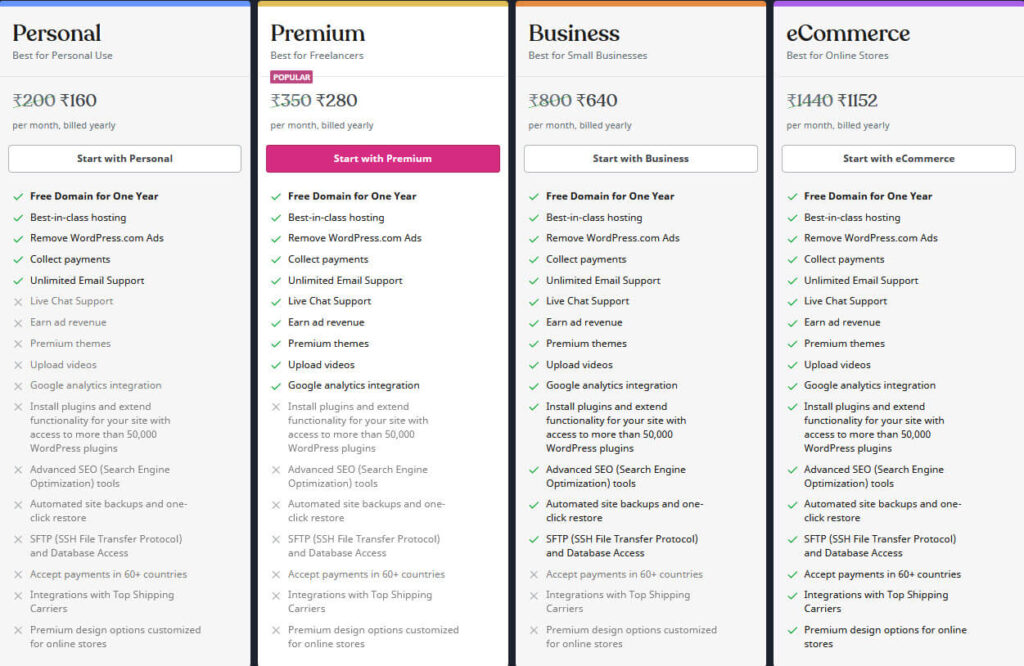 Pros:
All the advantages of a free membership to WordPress.
WordPress has a more known domain name.
There is a direct correlation between increased Google indexing and increased traffic.
Cons:
You can't use paid-for features without giving up your anonymity, which is a bad thing.
Conclusion:
There are many more anonymous writing platforms out there, but we only projected the best anonymous writing platforms. It is very important to protect your privacy while writing.
There are advantages and disadvantages to each of these alternatives for anonymous blogging sites.
Telegraph, part of the well-known Telegram app, is a good option if you just want to publish once in a while. You don't need to create an account to make a single post.
In the case of sites like Write.as and Notepin, "anonymity" is a big deal. You don't have to provide any personal information to establish a blog anonymously at this site. Without Google search indexing, new users will have a hard time locating your material.
Anonymity and social networking aspects are combined in apps like Txt.FYI and Notepin.co.
These social media networks cum anonymous blog sites allow you to publish Facebook-like content while retaining user privacy. On the other hand, apps demand email verification and may learn a great deal about you even if they shield you from user scrutiny.
The closest thing we have to an anonymous blogging "hack" is anonymous WordPress blogging. You may use all the features of WordPress while protecting your privacy by creating a temporary email ID. As a tradeoff, you'll have to give up your anonymity to use any of WordPress's various premium features.
Read More: